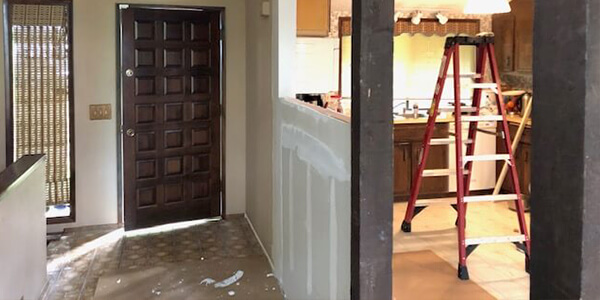 Comprehensive Kitchen Remodeling in Eugene, OR
As the most frequented room in your home, the kitchen deserves every bit of attention it gets. And, when the time comes to show this space a little TLC via kitchen remodeling in Eugene, OR, it pays to make sure that you're getting every last detail perfect—your upgrades and changes to this room will be felt far into the future.
At Greg's Construction Services, we're proud to offer our expert services when it comes to kitchen renovations in Eugene, OR. We understand all of the important facets of what a kitchen is and, more importantly, what it can become with the right direction and vision. When we're through with your kitchen, it'll be more than a place where you grab a bite to eat: it'll be a place where you can cook, converse, entertain and eat, all rolled into one.
Take a look at just some of the many features we emphasize when it comes to kitchen remodeling in Eugene, OR and how we can help you make the most of each of these decisions:
Cabinets: Whether they're housing food or dishware, fine china or sandwich bags, your cabinets are far and above the most important functional component of the kitchen. We'll help you in making sure your cabinets are accommodating to your needs, exceeding to your standards and beautifully integrated with the other features of the room.
Flooring: Your kitchen's flooring is going to see all kinds of abuse in its lifetime, which makes it all the more important to pick a flooring material that will stand tough against the abuse and keep its luxurious appeal throughout its lifetime. From tile to hardwood and everything in between, we're here to help guide your choice in flooring excellence.
Countertops: The countertops are where the action takes place in your kitchen—make sure they're ready to stand up to anything and everything. We specialize in quartz and granite countertop installations, so you can add beauty, luxury, value and versatility to your new kitchen.
For more information about how we can assist you with superior kitchen remodeling in Eugene, OR, contact Greg's Construction Services today by calling 541-729-6490.